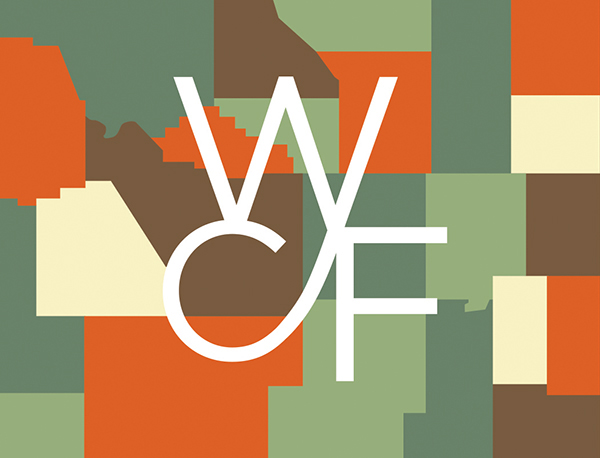 Scholarships and Grants Coordinator
Join our team at the Wyoming Community Foundation!
The Wyoming Community Foundation is accepting applications for a Scholarships and Grants Coordinator. This is a full-time, non-exempt position and employee must be located in Wyoming, though the specific in-state location is flexible. Applications should include: 
cover letter which describes why you're seeking the position

 

resume

 

contact information for three work-related references
Your application materials should be e-mailed as a single PDF  to  helga@wycf.org.  
WYCF aspires to create a safe, welcoming and supportive environment for individuals with diverse and marginalized backgrounds. We encourage applicants with these attributes and experiences to apply. Applications will be accepted until December 9, 2022.  
Position Summary
The Scholarships & Grants Coordinator works closely with the programs team to carry out annual scholarship and grantmaking goals.  
The position has administrative responsibility over the Foundation's scholarship processes, including promoting scholarship applications and deadlines, assisting applicants, engaging committee members, processing award and decline notifications, and processing payments. Additionally, the Program Coordinator provides general grants administration throughout the year, including working with volunteer boards and with advisors. Applicants should have strong interpersonal skills and be able to juggle multiple processes simultaneously. This full-time, non-exempt position is eligible for competitive benefits, including medical insurance and retirement contributions. 
Salary Range $36,500-$40,000
We are a growing community foundation based in Laramie that offers its employees a chance to make a difference in communities across the state. We recognize the importance of supporting marginalized and underserved populations and work to ensure our grantmaking and hiring practices reflect this. We have a great working environment with lively and intelligent coworkers based in Laramie, Casper, Sheridan, Lander, and Riverton. Our work is engaging, meaningful, and has both local and statewide impacts. We value team-minded individuals (and sometimes, their four-legged friends!!) who don't shy away from hard work and who are passionate about improving the places where we all live, work and play. We want you on our team! 
Wyoming Community Foundation is the premier philanthropic charitable foundation in the state of Wyoming. Our mission is to connect people who care with causes that matter to build a better Wyoming.  In 2017, WYCF received the inaugural 'Best Company to Work For in Wyoming' award from the Wyoming Women of Influence.
Naps Encouraged
For our 4-legged friends. You'll often see the cutest doggos tagging along at our office.
Medical, Dental, & Vision Insurance
WYCF recognizes the value of benefits to employees and their families. WYCF supports employees by offering a comprehensive and competitive benefits program.
Retirement Contribution
WYCF recognizes the importance of saving for retirement and offers eligible employees a 401(k) plan.
Time Off
Holidays, Vacation, Sick Leave, and Paid Parental Leave are just some of the benefits of working with WYCF. 
Wellness Initiative
WYCF is committed to keeping our team happy and healthy. Wellness challenges, volunteer opportunities, and rewards are something to look forward to. 
Statewide Presence
You will have a chance to work with staff all over our great state! Our home office is in Laramie but we have staff in Casper, Sheridan, Lander, and Riverton. Our Statewide Board of Directors and volunteers span all 23 counties.